Right Fit Medical offers the largest variety of Ideal Protein Foods in Fredericton.

Click on picture above to go to IdealProtein.com
This is the Ideal Protein Difference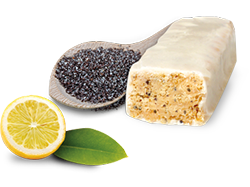 Maintaining a stable weight after dieting often requires changes to your lifestyle habits. This is why Ideal Protein strongly emphasizes education and understanding. You must learn to eat "smarter" or risk regaining your lost weight. Therefore, when you begin our program you will be assigned a personal weight loss coach. Your coach will assist you through each of the 4 phases of the Ideal Protein method. In phases 1 & 2 your coach will help you set your weight loss goals and support you on that journey. In phases 3 & 4 your coach will shift focus to weight stabilization and post diet living, teaching you weight maintenance habits that may assist you in keeping the excess pounds off after dieting. You will learn:
how your body fat is burnt;
which foods are best suited for healthy weight management;
when, why and in what combination to eat carbohydrates, fats, and proteins;
and much more.
the relationship between insulin and weight gain;
More than Weight Loss
Our medically designed protocol was developed in Europe over 25 years ago.
Many of the following issues have been associated with obesity. Losing weight may help with the following conditions:
Health Risks of Obesity
Hypertension
High Blood Pressure
Type 2 Diabetes
Stroke
Gallbladder Disease
Osteoarthritis
Sleep Apnea (or breathing problems)
Mental Health Problems (such as low self-esteem and/or depression)
*You should consult your physician or other health care professional before starting this or any other diet program to determine if it is right for your needs.